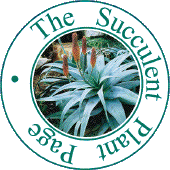 To locate the word in which you are interested:
Use the search box below to locate a word - exact spelling is required.
Click on a letter in the alphabet below to see all definitions beginning with that letter.

Enter word below - exact spelling

A B C D E F G H I J K L M N O P Q R S T U V W X Y Z
Click on a letter to see definitions of all words beginning with that letter.
Z
Zebrinia - with striped leaves.

Zebrinus (-a, -um) - zebra-striped.

Zephyr - of the west.

Zoophilous - pollinated by animals, especially other than insects e.g. bats.

Zonatus - with concentric markings.

Zone - a distinct geographic region exhibiting characteristics distinct from neighbouring regions.

Zygomorphic - bilaterally symmetrical.

Zygote - a fertilised reproductive cell formed by the merging of two gametes, before any cell division occurs.